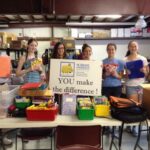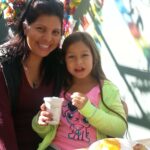 Looking for a Jewish community where you can be yourself? Temple Kol Tikvah, an independent Reform congregation, invites you to share the journey of life with us. We are a very down-to-earth community where your spirit can soar!
Our congregation is led by Rabbi Randy Kafka, and David Blocker is our Cantorial Soloist and Director of Education.
5th ANNIVERSARY CELEBRATION – MAY 9 - Invitations are on their way! RSVP by mail, or complete the form below. (Note: Use scroll bar to view the entire form.) After completing the form, see the Donation information below and use the PayPal "Donate" button to make your donation. Thank you!

5th Anniversary Celebration: Tickets $50 per person
Legacy Gift Opportunities:
Friends: $180, $360, $500, $750 (includes 2 tickets)
Supporters: $1,000, $1,800, $2,500, $3,600 (includes 5 tickets)
Patrons: $5,000, $10,000, $15,000 (includes 10 tickets)
Benefactors: $25,000, $36,000 (includes 10 tickets)
Angels: $50,000 (includes 10 tickets)
Please use this PayPal "Donate" button to pay for your tickets and to make your donation. Thank you!
All are welcome: Interfaith couples, Individuals, Families, Seniors, GLBT Community, Single parent families, Jews-by-choice, Empty Nesters, Snow birds…YOU!
We take pride in our:  Friendly dues structure… Innovative, one-day-a-week Hebrew School, "Tikvah Learning"… Joyful, well-attended Shabbat and holiday celebrations for all ages… Responsive and inspiring spiritual leadership… Flexible scheduling for bar and bat mitzvahs… Social Action projects… Adult social gatherings with opportunities for making meaningful connections… Active Sisterhood… Involved volunteer community from many surrounding towns… Handicap accessible building.
K is Kindness among the members of our little temple
O is Offering Opportunities to study and discuss with the rabbi
L is Ladies lead and men make music, a truly egalitarian experience
T is Trivia night is fun!
I is Inviting members' input during services and meetings
K is the Komfort of Kommunity
V is Varied programs to suit Various ages and stages of life
A is A view toward the evolving needs of today's Jewish community
H is Holidays that are Heartful and mindful.  (by member Laurie Silver)
Click under "Curious About Membership" for testimonials from happy members!
For our FULL CALENDAR, click here
UPCOMING EVENTS:
Friday, March 27 @ 7:30pm – Shabbat service
Saturday, March 28 @ 10:00am – Robbie's bar mitzvah Shabbat service
Sunday, March 29 @ 11:00am – Chocolate Seder (members, Tikvah Kids and Tikvah Tots families only)
Friday, April 10 @ 7:30pm – Love Your Neighbor Shabbat service
Saturday, April 11 @ 10:30am – Tot Shabbat
For our FULL CALENDAR, click here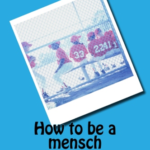 Order your copy of How to be a mensch: On the field and off, written by our children!